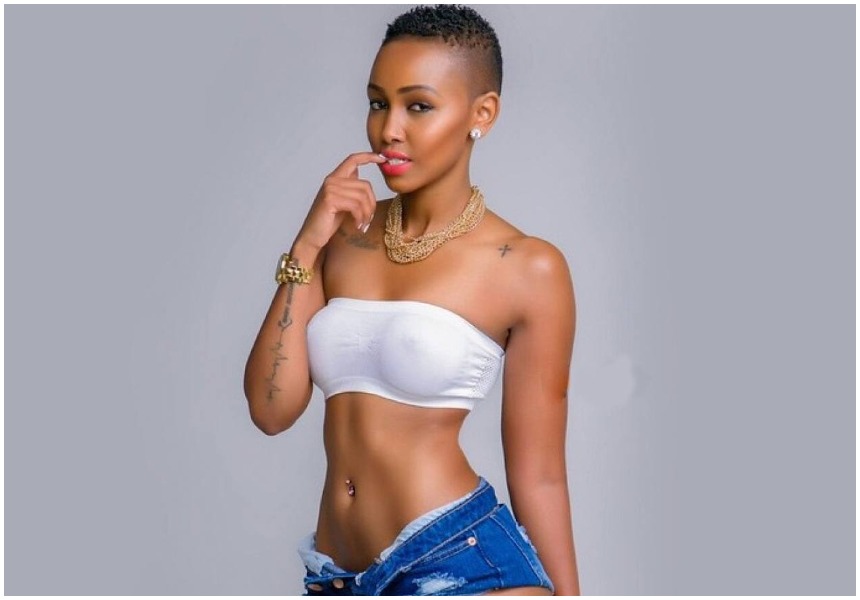 Huddah Monroe: My boyfriend made me get breast implants
Huddah Monroe has confessed she was blinded by love when she decided to get breast implants. The socialite says her boyfriend convinced her to enlarge her boobs.
Huddah asserts that she was very comfortable with her breasts. She said during an interview with EATV that she loves her body they way it is.
The petite socialite however reveals that her boyfriend convinced her to get breast implants because he constantly told her he liked her to have big boobs.
"The thing that happened is nilifanya surgery. Si ati sikua napenda how i looked lakini nlikua nampenda mtu na alikua anasema yani niongeze," said Huddah Monroe.
The Kenyan socialite reveals that she traveled to Thailand where she went under the knife to increase the size of her breasts.
Huddah also discloses that she was forced to undergo correctional surgery in America to remove the implants because they were affecting her health.
"Mimi skin yangu ni ile skin ikiwa na scar inafura. I had to go to Beverly Hills after mwaka moja/mbili to go and remove them (implants)," Huddah Monroe explained.