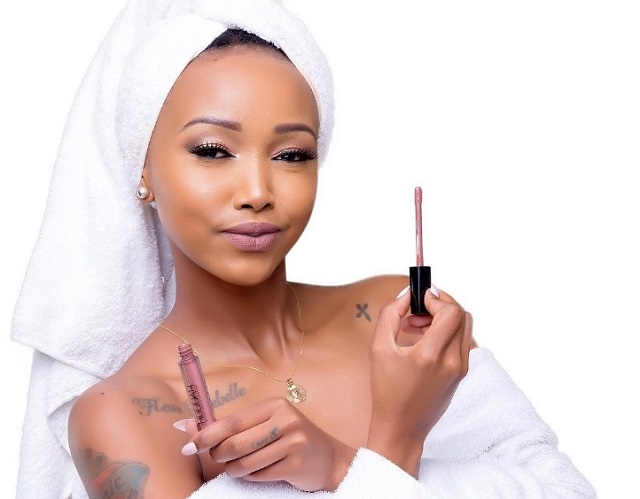 list of all celebrities who escaped poverty in Huruma slums after making it big in life
Many might not know but eastlands has been able to bring forth a generation of superstars both from the previous generation to the new one. Where you come from doesn't determine where you are going, all you need is a little push to help you go where you want to go and here is the list of the most respected people in Kenya who came from Huruma village (popularly known as H-town) by many, eastlands area.
Right now he is the face of dancehall gospel music in the country and he has gone so far to release a track with Jamaican gospel artiste who I revere called Omari and he is also a recipient of the much coveted Groove award which ended the other day.
Many of you might know him now after he has made it in the music industry but what you don't know is that he started out in Huruma village and he used to have a 'chill spot' in one cyber cafe called Renata and even then he used to be a big shot around his peers. It is deserving to say that he has done well for himself now and he has been able to fight the stigma that comes with getting born in eastlands. He might not be staying in Huruma anymore but one thing is for sure, he will never forget it.
Though he was raised in a children's home in Kariobangi, Bahati has had his fair share of Huruma because he used to go to Redeemed gospel church where I used to go when I was a little kid(but not all the time) and we were given rice after sermon and I used to see him, next to me. He might not know me, remember me or recognize me but I do remember him. I only wonder if Redeemed Gospel Church usually gives out rice after sermon. It's funny because Bahati is known vastly in Huruma than Kariobangi.
Bobby Mapesa is a H-town veteran having learnt his primary education in Huruma Primary School and lived across a secondary school called Ndururuno Secondary School which -was really built the other day- and lived most of his life in Huruma. His first track 'Naskia Utam' was actually shot in Huruma's 'suburb' area Huruma flats. So Bobby Mapesa is the perfect person to represent 46(Huruma's route number)
We all came to know about socialite Huddah Monroe after she represented Kenya in BBA(Big Brother Africa), though she got kicked out, she has remained to be a dominating force not only in the socialites' life but also in the entertainment scene. What you don't know is that the beauty queen has lived most of her life in Huruma, many claims that she used to stay in Kiamaiko slums(the place known popularly for selling goats and sheeps), while others say that she used to stay in a place called 'central' inside Huruma estate. One thing is for sure though, she is from Huruma village.
I can say she has pretty much done great for herself from mediocre h-town lifestyle to having a customized pink Range Rover and being an Uber ambassador, I must say she really outdid herself in detaching herself from h-town life. Kudos!
Well, the Kamba singing sensational that almost every Kamba knows in the planet is arguably the richest singer in Kenya through music comparison. Before he was revered by many and looked up upon, before he released a smash hit 'fundamentals' that took the whole country by storm and even contemplating vying for the Embakasi constituency, Ken Wa Maria had a little tough life in Huruma where he used to stay in the somewhat shanty houses there but frist forward to today, he is a force to reckon with and if all Kambas were in Instagram, he would be the personality with the highest number of followers right now.
Ken Wa Maria is now a baller thanks to his hardwork and I salute you sir!
Catherine Kasavuli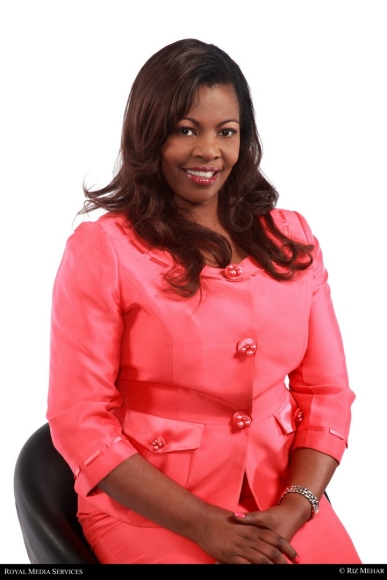 She worked herself all the way up wothout tarnishing her name, and retired without tarnishing her name as well, she was the first anchor to host a live broadcast and once made Ksh. 25,000 in 1985 from a commercial(trust me, then that was a lot of money). Well, fast forward to today, she's an idol to many young female anchors and presenters, but what you don't know is that she's alleged to have stayed in Huruma flats in Huruma at one moment in her life.
BMF
Gospel singers comprising of Fredrick Ouma(Mizzile),Harrison Ashioya(Harry Ash),Samuel Maina(Sammy Dee) and Patrick Maina(Maich) are both from huruma and they were raised in h-town with Sammie Dee doing his thing now and a recent reciepient at the just concluded Groove Awards, the sky is only but a stepping stone for greater things.
Hon. Joyce Lay – Women Representative For Taita Taveta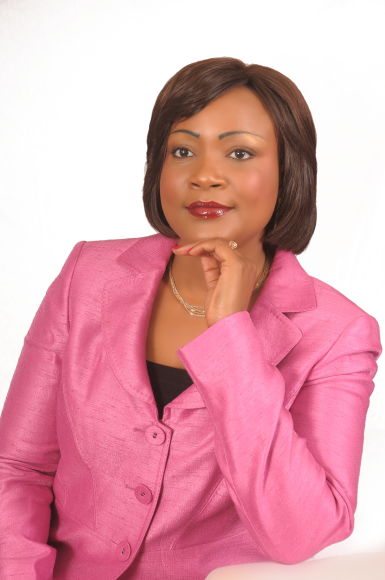 She is currently the Taita Taveta women representative  and though right now she has everything she could possibly want in life, that wasn't the case while growing up. She really started from the bottom and if she knows Drake, I know her favorite song is 'Started From The Bottom' and rightfully so. In her own words:
"I once lived in Huruma too! My cousin used to live there and when I came to Nrb at one point I had nowhere to live so I stayed with her. She used to own a mama mboga kiosk and every day, very early in the morning I would wake up and walk to Korogocho market to buy mbogas for the kiosk. I even have some scars on my fingers caused by those sharp knives while cutting sukumawikis for the customers 😂😂😂😂  life is very interesting! It seems like there's is something about Huruma…Mungu anahurumia wanaoishi Huruma na kubadilisha maisha yao! My cousin also moved out and she build her own house now in Komarock! "
It seem Huruma is a place where legends and celebrities are born.
Reverend Lucy Natasha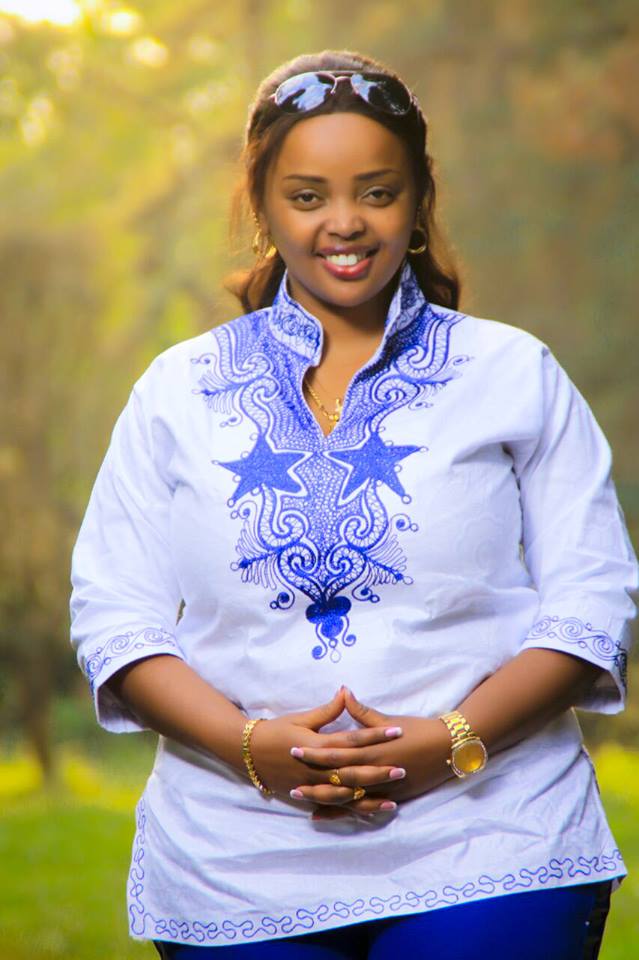 Yes the very beautiful Reverend Lucy Natasha is from Huruma too, God can really lift you up from the unbelievable and bless you to more unbelievable situation. Now she has a huge following. She is a true testimony that God can really bless you abundantly if you only be faithful and patient.
There's no one in Huruma who doesn't know who Ezekiel Akwana is, many up and coming footballers look up to him. Popularly known as simply 'Ezek' he is a football genius according to Huruma and Mathare north folks.
He was once 'Batoto Bamungu' Sofapaka Head coach before being replaced by Francis Kimanzi. He is currently AFC Leopards head coach.
Let's live it at that.
The gospel singing sensation is a well known figure in the gospel realm and he is a good friend if not a close friend to JFam who actually used to hang out together in the same cyber cafe' in Huruma called 'Renata', just next to Redeemed Gospel Church.
Yes, he's from Huruma too.
He is a twin to footballer Titus Mulama and he is currently a commentator for Super Sport and you might not know this but him together with his brother Titus Mulama were actually raised in Huruma flats and their mother used to own a bar in huruma. These two footballers brought shine to Kenya in their prime.
Many of you remembers Titus Mulama as the famous Harambee Stars footballer but what you also don't know is that he was a coach of an under 16 team back in Huruma called 'TC Babes' and boy oh boy! that club was on fleek and everybody knew it and every young boy wanted to play for it and in doing that, he helped many young boys shun from venturing into theft, thuggery or worse. One of his protégé is former Harambee stars and Gor Mahia player, Innocent Mutiso. He's a twin brother to Simon Mulama.
Hellen Mtawali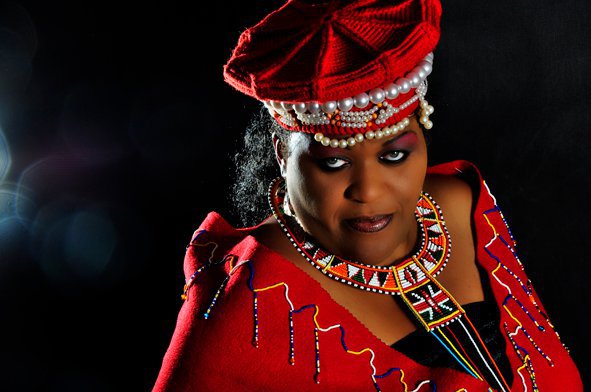 The beautiful talented singer, vocalist and a one time judge at the Tusker's Project Fame used to stay in Huruma flats at one point in time and she has made it beyond belief. Though she spent her time in h-town, that did not deter her from reaching her to her dream.
In the 90s, 'Lindi' of Tausi used to be a darling to many and though after Tausi went off air, we never heard of her but suffice it to say, she was from Huruma as well.
Gabriel Warigi Muthuma
Gabriel Warigi Muthuma grew up in abject poverty in Huruma slums called mandoya (trust  me, here life gets hard as it hard gets)and that didn't stop him to become a political analyst at K24 TV and a golf club vice captain and making the whole his back yard as he travels as many times as he wishes. It is alleged that he will vie for the Mathare constituency Member of parliament come 2017 and if you ask me, he is the perfect guy for the job.
Mama Baha Of Machachari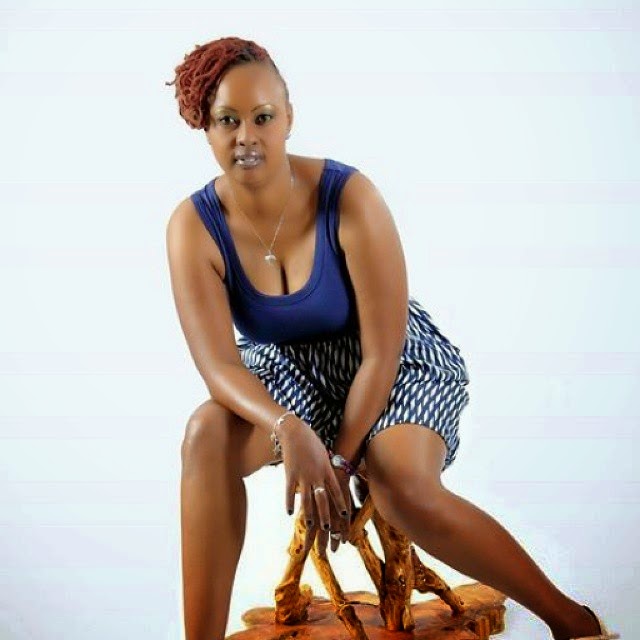 Mama Baha of the famous show 'Machachari' also hailed from Huruma and she hasn't let that bring her down in her endeavours. She is a household name in acting right now thanks to her hardwork.
Prince Otach describes himself as "UK based Kenyan video producer, Nation Media official correspondent, DJ/MC and radio presenter."
He is a former Shashamane crew member who was born and raised in Huruma left h-town to London where he gets to interview big Kenyan personalities who happens to visit England.
He has interviewed Size 8, Willy Paul, Dj Moh and even leader of Kenyan opposition and CORD leader, Raila Odinga while they were in England.
He made his name as a sort after reggea dj back in the day and now he is enjoying life far away from Huruma.
Just like the gospel singing group BMF, Yunasi is a group comprised with friends and together they have travelled the world together through music. They are from huruma flats and they have made a huge impact in the music kingdom though they started young in huruma with only ambition and a burning desire to succeed.
Innocent Mutiso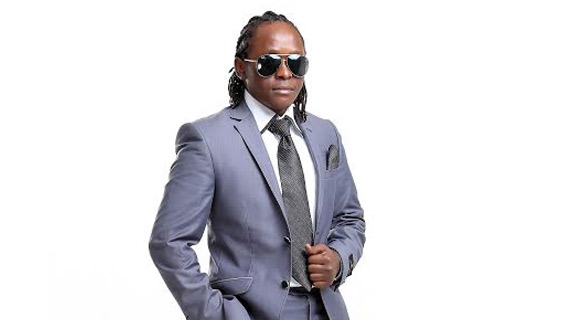 Before his injury, Innocent Mutiso was destined for greatness and a young prospect as he was a person of interest when it comes to Harambee Stars and he was a player everybody depended on when it comes to Gor Mahia. Though he retired professional football due to injury, he now fights for the football players' rights at KEFWA(Kenya Football Welfare Association).
He was once Harambee Stars under 20 captain and Telcom Orange football ambassador in 2010.
He used to play for Titus Mulama's team 'TC Babes' in huruma and raised there as well.
Joseph Mbugi has almost played for all the KPL(Kenya Premier League) teams there is and now he is playing for Posta Rangers as the mid-fielder professionally. They practically got raised up together with Innocent Mutiso  in the football realm from a tender age and actually they are good friends as they played together in the under 12 category in a community football ground called 'drago'. He started his football ambitions in huruma and he made sure he finally achieved it and true to his word, he did.
He was part of the Mathare Youth team that helped the team to be promoted in the Kenya Premier League. He is also a KPL winner with Tusker FC back in 2013
He also plays from Harambee Stars.
Finally, last but not least, the first ever Sportpesa jackpot winner was none other than Paul Wainaina. he made us all believe Sportpesa was real and him winning the jackpot changed his life tremendously so much so that he bought his own house and own a number of different business and owns a fleet of cars now as well. He is doing really good now but his life changed while he was still in huruma.
Not always all the time that eastlands area brings out bad people in the society, above are the true examples of people who made it who came straight from eastlands area, so don'judge y'all.
Now Read: These Are The 10 Famous, Influencial And Powerful People Born And Raised In Jericho Lumumba #TopTenFromThe10