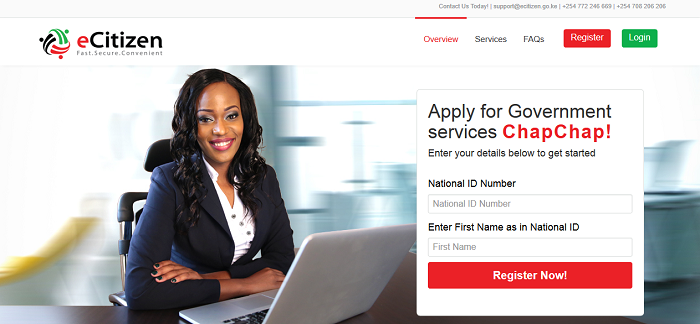 eCitizen platform was a scam? Kenyans react to the shocking news
Kenyans are coming to the realization of another major scandal where Billions will go missing after Treasury claims eCitizen is not their own,this is pure madness.
Treasury principal secretary Kamau Thugge has in fresh court papers stated that the government did not authorize any private firm to receive the payments on its behalf.
Goldrock Capital has sued the Treasury and Webmasters Kenya, which developed the portal, for denying it access to the website's mobile money (M-Pesa) paybill number that receives millions of shillings every day from Kenyans seeking government services.
eCitizen is an online portal through which the government provides essential services such as applications for passports, driving licences, business registration certificates, vehicle logbooks and title deeds.
Goldrock has since 2014 collected over Sh5.6 billion via the platform, Business Daily reports.
From the look of things, Kenyans have been defrauded and money probably embezzled by these shameless goons.
In Kenya,we have a scandal every 2 months and Billions are stolen yet no one is held responsible?
Here are some of the reactions from the shocking news:
Haiya! They say there's no honor among thieves! eCitizen was a parody scheme? This is now a joke. pic.twitter.com/k9rmO8mUv2

— Ahmed Mohamed (@Asmali77) November 14, 2017
Goldrock has since 2014 collected over Sh5.6 billion under the eCitizen platform.
Now the money cannot be accounted for. This is madness,stealing from hardworking KENYANS who generally pop millions into the eCitizen system in return of govt services but their money is stolen

— Kelvin KALZ (@KALZkelvin) November 14, 2017
But eCitizen was a hoky-poky from onset! Was just among the many economic wrengths committed against the Kenyan people. The Ksh. 50 on top of every service is divided between the kleptocratic duo!

— Wakili Ochieng (@ItsOchieng) November 14, 2017
Wah I've been paying business license through eCitizen kumbe I've been funding Jubilee campaigns & Rutos house.

— Apram Lingolin (@3xcul1bur) November 14, 2017