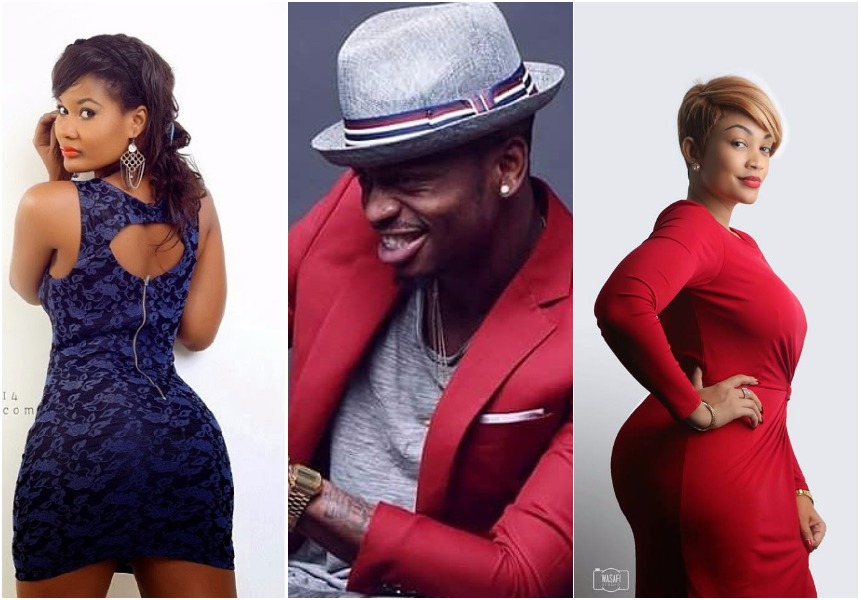 Diamond Platnumz is the father to Hamisa Mobetto's son
Diamond Platnumz is the father to Hamisa Mobetto's son Naseeb. Via Clouds FM the singer admitted he was responsible and knew about it all the way.
Here are all the things he said:
Nilifahamiana na Hamisa kabla ya kuwa Miss Xxl kipindi kile mwaka 2009 -2010 nilikuwa na mahusiano naye.
Hamisa alipata ujauzito kweli alinieleza nikamuambia kama Baba mwenye familia yangu kulinda heshima ntaitunza.
Nilikubali ujauzito ni wangu sikupenda kuikana Mimba ni damu yangu kila siku iendayo kwa Mungu nilikuwa nampatia matumizi.
Kabla hajajifungua mimi nilimnunulia Rav 4 mpya kabisa sikupenda ateseke na mtoto!
Hakuna mazingira yoyote niliyotengeneza kumkataa mtoto, Nilikuwa natoa laki 5 kila wiki kwa ajili ya matumizi.
Nilimuambia afikirie ni Biashara gani anaweza kufanya lakini aachane na Zari asimtukane kwenye mitandao.
Anachonishangaza mimi ni yeye kutuma watu kutangaza kwenye mitandao nimemtelekeza mtoto.
Kabla ya Mtoto hajazaliwa nilitoa shilingi milioni 7 nikampeleka na hospital ya Private kujifungua.
'Kikubwa leo nataka kumuomba samahani mke wangu @ZariTheBosslady na watoto wangu kwa makosa niliyofanya' Diamond Platnumz.
Mtoto siwezi kusema amezaliwa bahati mbaya ni mipango ya Mungu, Tuwape nafasi ya kukuaa tusiwatengenezee vita.
Mambo mengi ambayo tukiwa pamoja alikuwa anarekodi nikugundua nilikuwa namuambia afute lakini mengine hakufuta.
Hamissa angetakiwa kutengeneza misingi mizuri ya kumkuza mtoto, ukimpost mtu haikusaidi bali inakushusha.
Natumia nafasi hii kuwaomba radhi mashabiki wangu wote, Wanawake akina Mama kwa makosa yaliyotokea.
Mtoto mimi nilitoa jina aitwe Daylan ni Hamisa aliyempatia mtoto jina la Abdul Nassib.
Kama kuna mtu ana mtoto wangu usipost njoo tu madale au WCB nikumbushe tu sitakataa damu yangu.,Diamond Platumz says.
Mimi nilikuwa radhi kutoa matumizi kwa mtoto lakini yeye gharama zake zilikuwa juu anataka Milioni 5 kwa mwezi.
Well,it is now official the singer is the father.
How will Zari Hassan take this and will she accept to be a co-wife to the model?