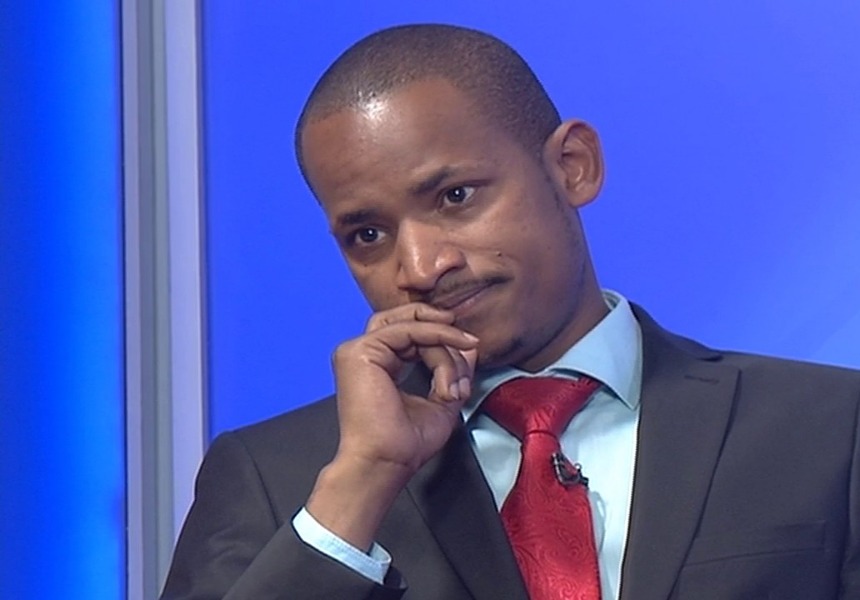 Babu Owino says he have would be dead without defending himself from Jaguar
Babu Owino and the clown show keep on going strong. After video emerged of him and jaguar exchanging blows on parliament grounds, however things took a theatrical turn when it was alleged that it was all a pre-arranged fight.
Now Babu has come out to say that the fight would have been not only a career ender but also a life ender. Babu claims that the attack on him by Jaguar was so vicious that he deems he would be dead had he not so vigilantly defended himself. But I thought they were being separated in the video? Where there not a lot of bodyguards around the two knuckleheads?
Speaking to journalists at Okoa Kenya offices on Tuesday, Babu Owino claimed he acted in self-defense after a "malicious attack" that would have ended his life.
"I cannot regret because I was defending myself. It was an act of self-defense in the face of a malicious attack. If I did not defend myself right now it would be a different story. Embakasi East residents would be missing their MP and Kenyan citizens would now be mourning," 
Hahaha! This Babu guy should have become a thespian. His skill for hyperbole and melodrama have no equal! Eh… Maybe Jaguar may be his equal? Maybe? He claimed that the attack might have been premeditated. Yes by both of them! ("Si tujipange tu elevate my profile zetu nama vijana. Tuwe na kafight kule parliament"), my imagined conversation that may have taken place between Babu and Jaguar. He added:
"If I did not defend myself, I would be dead by now because the way those people came to me was so strange and weird. Seemingly, they also had a group of people they had planned earlier to come and attack me. I will forgive them as the Bible says and I will follow the Bible. It is my choice not to report them. As Babu Owino, I am so innocent and I will not follow the law but just forgive them.I would like to condemn the act done by Jaguar and his colleague Benjamin Gathiru of Embakasi Central with the contempt it deserves because that is an unbecoming conduct from a Member of Parliament."
Hahaha! The former University of Nairobi student leader said that he would not pursue the matter further. My God! Babu will go very far if he is not taken down by the ferocious attacks of one Jaguar aka "Mayweather"! His delivery and political acumen is a thing of beauty. He knows how to shape even a bullshit narrative to meet and fit his own agenda. At the end of the day is that not what politicians are? Actors?