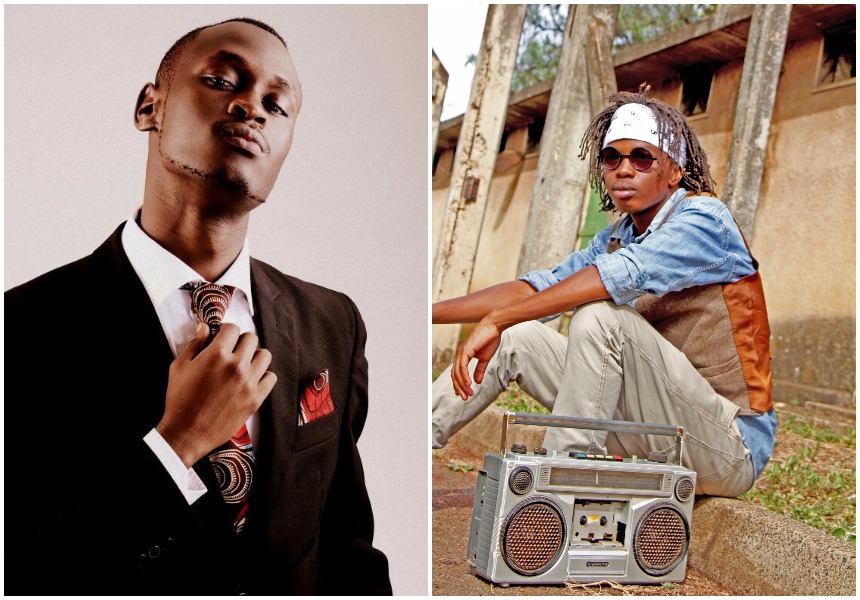 Babgee takes shots at King Kaka
Most of you might know the actor with his moniker Babgee  but the Citizen TV talented actor is also a talented rap artiste who goes by the name Stitch Blaze and he is quite a rapper I might add.
The multi talented act recently released his single dubbed 'Baffled' which is pure hip hop, no crank or trap music, strictly hip hop.
Also read: Stitch Blaze is blazing with new single
Stitch Blaze took offence after King Kaka released his single 'Yap Yap' where he calls out ghost rappers and whack rappers and any other rappers who dare challenge him and remind them that he is indeed King in the Kenyan hip hop jungle.
Also read: King Kaka disses everybody on his 'Yap Yap' single
Stitch Blaze finds that contradictory
Stitch Blaze said that if indeed King Kaka is a King rapper that he claims to be, he would have mentioned out names to get a respond rather than throwing shots hidden by subliminal rhymes and jabs.
" I have been always been attracted to Hip Hop music due to its competitive nature. You might have noticed how rappers love to boast about their styles of rhyming and how they'll kill other Mcees and all that braggadocio!  So I perfectly get it when Rabbit does the same. I mean, that's the nature of the game.
My point is that in as much as Kaka is a good guy, he's definitely not the King of rap. He has only one monotonous flow and I think he'd do better as a spoken word artist than a rapper. He should desist from dissing ghosts in his track and drop names, that way he can get a proper reply.
In the song Yap Yap there's a line that goes like.."Mnataka beef? Name siku, tentative.." I was led to believe he was challenging rappers to a battle rap and that got me excited! It'll be my pleasure to dismantle his entire catalogue in the first round cause that's what I do. Annihilate n*ggas. Let him set the date and venue of his choice. I'll 'act' swiftly to dethrone anyone coz who doesn't want to be King?" said Stitch Blaze