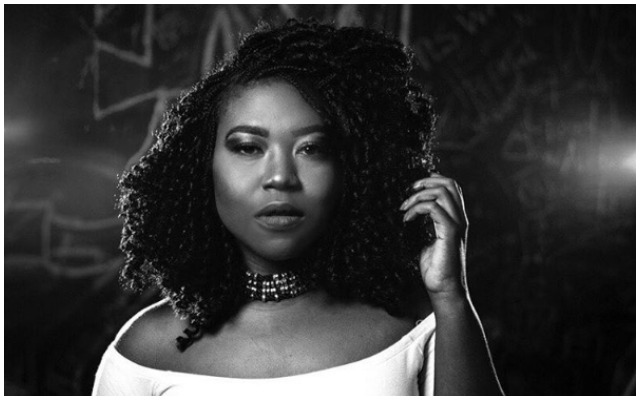 Mumala Maloba is a singer songwriter who begun to cause a stir within the crop of young musicians in Nairobi. Having come from a musical background, she started her musical journey very young. By age 6 she was participating in Christmas musicals and carols begun writing songs at the age of 10. Her 2nd grade teacher called her a young "Miriam Makeba", but Mumala had never heard of her until she discovered her music and fell in love.
She also grew up listening to the sounds of legends that her elder siblings listened to, such as Racheal Ferrell, Jill Scott, and Yvonne Chaka Chaka amongst others. While studying in Nairobi International School, she met the current Penya – Africa Director, Natalie Lukkenear who mentored and encouraged her to join 'Sauti Academy' which is a one-year music program designed to manage talent and develop artistes.
Also read: Mumala latest song 'Ride Along' will make you a fan and a believer of her music
The budding musician believes that for her to continue to grow and learn more about music she surrounds herself with mentors such as June Gachui, Sara Mitaru, Sauti sol, and Elani. Mumala released her first Single 'Where did the love go' on April 2013 then following with the release of her 2nd single 'Paper chasing' which features Octopizzo produced by Polycarp 'Fancy Fingers' in 2014.After a long hiatus in the music scene Mumala's latest single 'Lose Myself' was released in November last year.
Mumala has performed at various events such as Soulful Expressions, the Kinanda Arts Festival, Soul for Soul Concerts, Chords and cords unplugged show, Nairobi and Naivasha Fashion Market, TML100 feat Zonke, Blankets and Wine, Thursday Nite Live at Choices, Up Live II,Rift Valley Festival, Story Moja Hay Festival, Simplified Soul J.A.M, Industry Nite and private events such as weddings. Mumala has shared stages with Kenyan artists such as Just a Band, Sara Mitaru, Ayub Ogada, Kato Change, Sauti Sol and Elani amongst others but has also shared stages with International artists such as Grammy nominee Joe Thomas during a grand concert in 2012, Zonke at a TML100 concert and International Zouk star Zulu from Mauritius leading to them collaborating on a hit single in French and Swahili dubbed 'Sweet life'. Mumala recently graduated from Middlesex University with a First class honors in Law. The 23year old is definitely one of the female vocalists to look out for in the coming months.