artiste profile, Khaligraph Jones
NAME: BRIAN OUKO OMOLLO | BORN: 12/6/1990
Brian Robert Ouko, Alias Khaligraph Jones, is a Kenyan Rapper,CEO to The Blu Ink Corp Record label, CSR champion – Founder of The Baba Yao Foundation and Media Influencer. His journey as an artist began at a young age, listening to a wide range of music.
He found a particular interest in the Hip-hop/rap Genre and when an opportunity presented itself in the form of The 2009 Channel 'O' MC Africa Challenge, the then 19 year old took it up and went all the way to the finals.
From this particular competition, the rise of Khaligraph Jones has been evident and undisputed. Khaligraph Jones' style is unique and solid, his flow and themes are flexible. He cuts across the complexity of all genres, and his music attests to this.
His influence on the current Kenyan hip-hop seen cannot go unnoticed. Most young artists on the rise tend to adapt to the trends set by Papa Jones, which is one more of his aliases.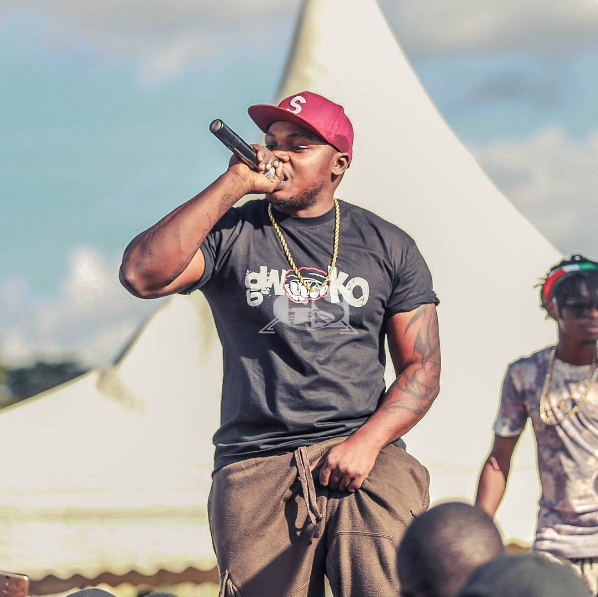 He has become the icon of hip hop music not only in Kenya, but in the larger East Africa.
Having worked with the likes of Abbass Kubaff, Muthoni The Drummer Queen, Victoria Kimani, Wyre The Love Child (Kenya), Rayvanny and AY(Tanzania), Ice Prince and M.I Mbaga (Nigeria), Khaligraph Jones commands heavy attention, respect and an even greater following through his continent.
Khaligraph carries the success of various mix tapes under his name, some as collaborations with other artists and some solely his own.
His debut album 'Testimony 1990' however, is indeed the most anticipated one yet, since he announced its launch scheduled for later in the year. He promises an incredible variety of new sounds, style of production, and an array of surprise features, for which fans and critics alike show ready eagerness.
The "Respect the OGs Movement" is the newest addition of colour to the hip-hop industry, founded yet again by Mr. Jones.
The intention is to bring out the nature and promote the talented youth from all over the country and give them a platform to grow and be heard.
The end is far from sight for now expect great accomplishments from Khaligraph Jones.