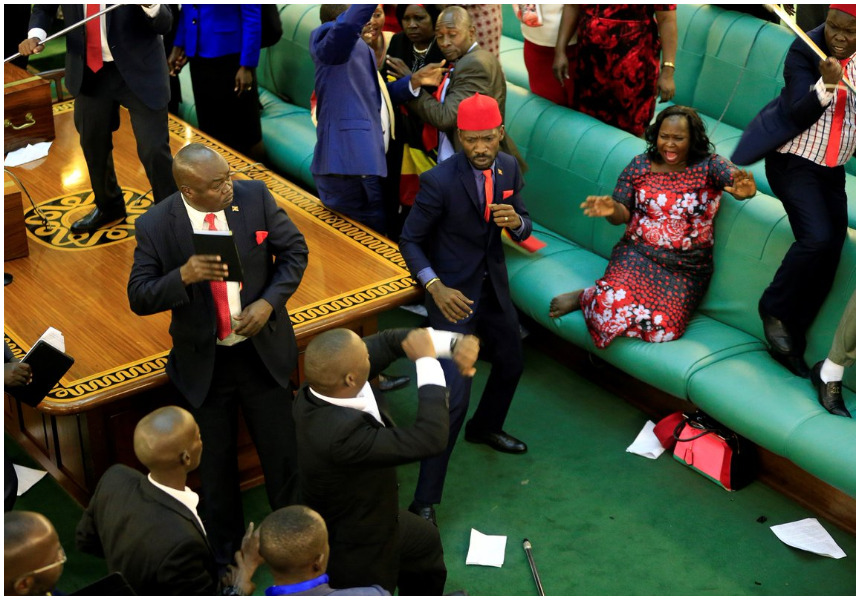 apparently the fight between Babu Owino and Jaguar was stage managed
Yesterday we saw what some would describe as war on the hallowed grounds of parliament between Babu Owino and Jaguar.  The house where our 'honourable' members of parliament make deals that will take our country Kenya into a prosperous future. Do you actually believe that horseshit, I have just spewed out? But you get the point.
Our members of parliament leave a lot to be desired but the likes of Jaguar and Babu Owino are making the chamber look even more shambolic than it usually is. In a fight that shook and shocked the country yesterday, we see Babu and Jaguar go at it like prizefighters. But what is the prize you will ask? Fame.
It has now emerged from sources that the fight was all stage-managed to garner more popularity for the first-time M.Ps. The sources state that the two M.Ps met at a city restaurant first before they fought on the grounds off parliament.
A bodyguard attached to one of the M.Ps said that they two had orchestrated the whole affair in a desperate bid to boost their popularity. Eish! What do you guys think? I am of the view that this is possible knowing how vain and amoral a normal politician is. And Jaguar and Babu are not normal. But what do I know anyway? Here below is the video: