Sisulu University student, Sibongile Mani spent close to 7 million shillings that was given to her accidentally!
In a tiny victory for the small man a South African student became very rich when her student account was credited with 14 million rand. That is the equivalent of 1 million dollars! That is 103 million shillings, not Ugandan. 103 million Kenyan shillings!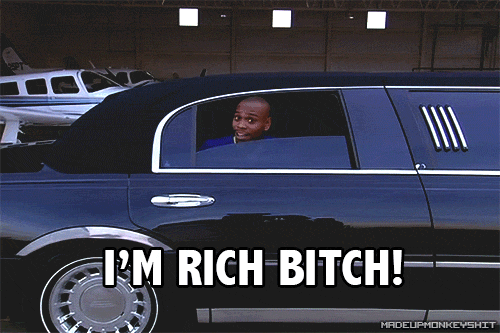 The university student, Sibongile Mani discovered the amount had been wrongly credited into her account instead of the 107 dollar a month monthly allowance they are supposed to get. Guess what she did with the money when she discovered the money in her account?
She promptly contacted the relevant authorities to report on the matter. Wrong! She immediately went on a spending spree and had already spent 61250 thousand dollars of the money by the time she was discovered.
The student who can't be named because of privacy laws studies at Walter Sisulu University. The only reason she was discovered is because another student saw what was going on and went to tattle-tale. Shame on that snitch!
Anywho! Guess what she spent that hard-earned money on. Yep, she went to children's homes and gave to the poor. Sorry that is someone else. Our thug thus proceeded to spend it on clothes (women!), a party and a new smart-phone! Hata shamba hangenunua? Sadly she will have to pay back the money she used. Not the end I think she conceived of.