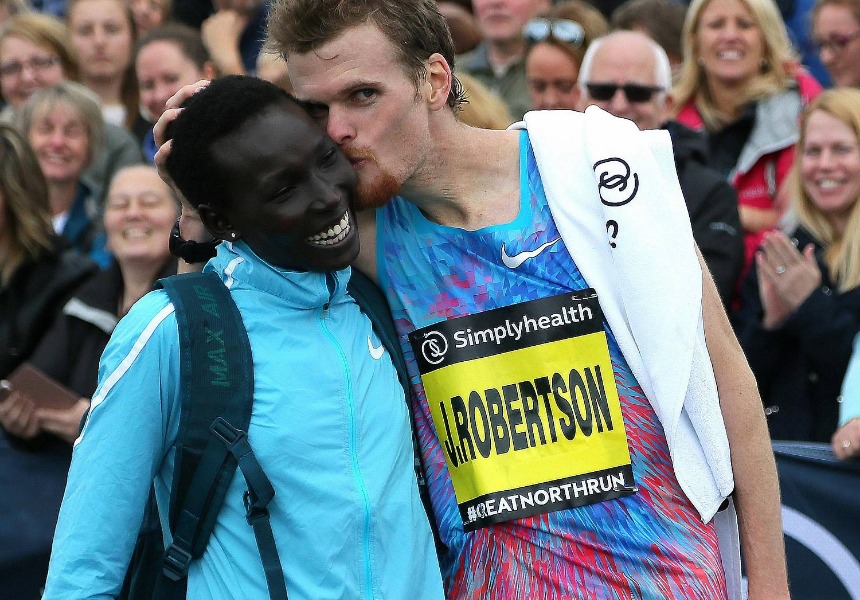 a charming man proposed to his Kenyan girlfriend after finishing a marathon
Who knew that a marathon could produce love such as this? A Kenyan female runner got the surprise of her life when her boyfriend from New Zealand proposed to her at the finishing line of the Great North Run.
Jake Robertson is the man in question and Magdalyne Masai is the woman he was proposing to. Jake Roberston told the media," In the last mile it just randomly came to my mind that today was the day."
Manze just proposing after getting a thought while you were running. No more running for me! Might do something damn!
He described events as "a memorable day for us".
"I finished the race and asked the meeting organizers to find her. She said yes and I'm a happy man. Six years together and I thought it was due time. We've been speaking about it for a long time," he said.
Masai finished fourth in the women's race while her now fiancee finished six seconds behind eventual winner Mo Farah.
May the two runners have a great future.