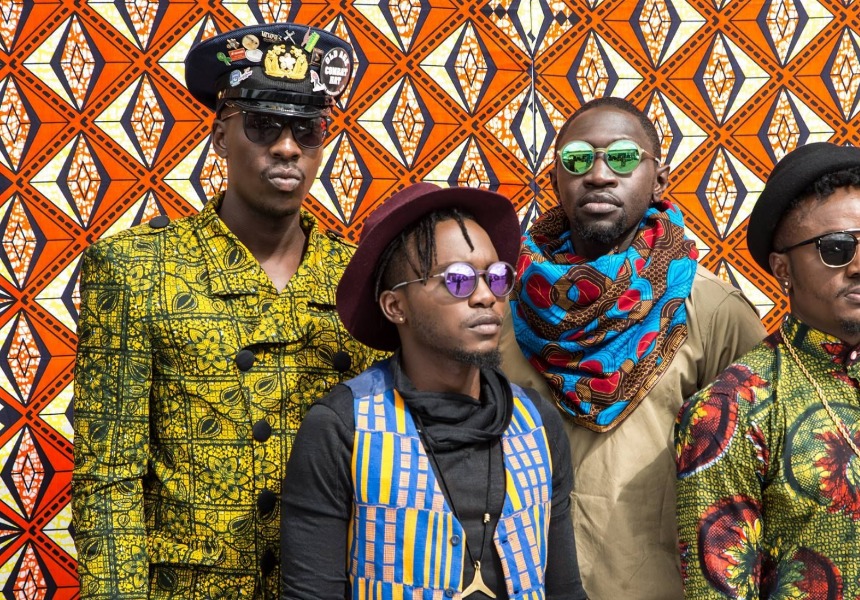 Sauti Sol are the first Kenyan musicians to reach this crazy milestone. which one? find out.
Sauti Sol has really pushed Kenyan music into crazy stratospheres. From selling out arenas abroad to making Kenyan music attractive in the African continent apart from the likes of the dominant Nigerian, Tanzanian and South African music scenes.
So to hear them say that they have finally become the first Kenyan artists to reach a million Instagram followers is truly amazing. Sure, artists in Nigeria and Tanzania will smile because this is a mark that they themselves achieved long goes. But for a Kenyan artist, this is truly something to boast and crow about which they did on their twitter account.
#Goodmorning Apparently we're the first Kenyan musicians to reach a million legit followers on @instagram . Damn it's hard outchea. 🙆🙆🙆🙆

— SAUTI SOL 😂🐱😎😝 (@sautisol) September 11, 2017
They even added:
Haha someone just asked that in a country of 40 million people, we can only afford 1 million followers on Instagram? Are we that uncool? SMH

— SAUTI SOL 😂🐱😎😝 (@sautisol) September 11, 2017
We all understand that Kenyan music is not well-supported by Kenyans. We appreciate foreign acts more than our own home-bred talent. Look at how we turn up for a Nigerian musician with gate charges of 3000shs but won't support a Kenyan act with gate charges of 500shs. In fact, we say that the 500 is too expensive. Irony!
That is why for me this is something memorable if improbable for a Kenyan musician. So to Sauti Sol, Aluta Continua.