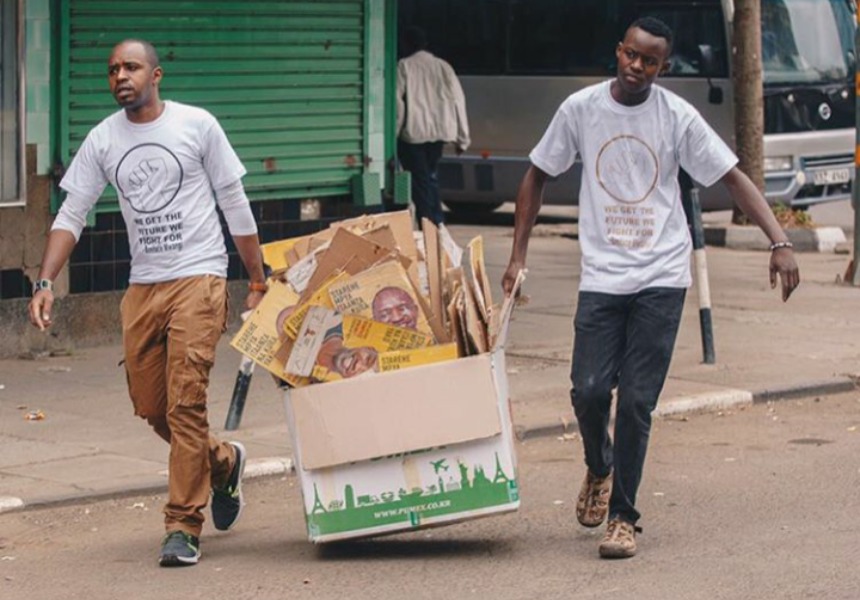 Boniface Mwangi clears his posters after loosing the Starehe Constituency post
Boniface Mwangi keeps on surprising us every now and then. I honestly don't know if it's a PR stunt or a geniune effort but regardless, Bonifa Mwangi is doing things differently and I am slowly becoming a disciple of what he stands for.
It is without a shadow of doubt that Boniface Mwangi is the first person to ever clear his posters from the streets after elections in the history of Kenya(if am wrong am open to stand corrected). Boniface Mwangi lost the Starehe parliamentary seat to musician cum politician, Charles "Jaguar" Njagua on the just concluded elections and conceded defeat.
Also read,  Boniface Mwangi concedes defeat to Jaguar
Yesterday he spent most of his day with his team to clear all of his posters from the streets. I believe Boniface Mwangi has proven himself to be a good leader that this great nation deserves and he will surely one day
get his chance to shine that light to the youth.
"Yesterday, I spent my day clearing my campaign posters with a team of amazing people. I would like to thank each & every one of them for joining us" – Boniface Mwangi