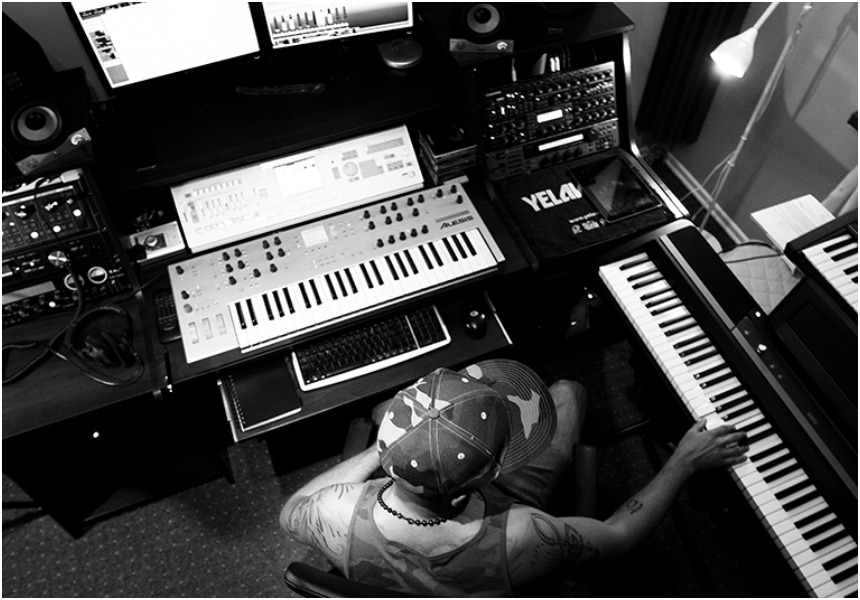 top music producers in Kenya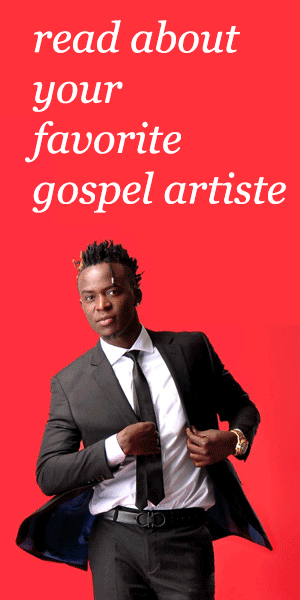 Kenya as a country has been considered to be a musical hub for years and so far brought forth talented music producers over the years who has released good quality music for the masses. These are the top music producers in Kenya thus far.
Cedo
Cedric Kadenyi popularly known as Cedo has been in the music industry for a while now and he gained prominence once again after he produced Nyashinski's hit record 'Mungu Pekee' which got a million views on YouTube without even having a music video. Cedo is a music producer that has worked with numerous artistes and is also a Lawyer.
Visita born Nixon Wesonga has been actively in the music industry for quite a while now. Though you never used to know him much but he is responsible for bringing up artistes like Kenrazy when he was still working for Steve Jomino under the Jomino music stable where he was signed. Visita was the most sort after music producer while he was working under Refigah under Grandpa records stable.
The producer and musician has worked with numerous artistes like Kenrazy, DNG, Danco, Pizzo Dizzo, Mejja, Collo and Ugandan songstress Cindy Sanyu. Visira has since opened up his record label called Hela Records.
Thanks to Atwal, we know how talented Steph Kapela really is, I mean the artiste can sing and rap and that's some rare talent that not many musicians can relate to. Atwal has worked with artistes like Mumala, Steph Kapela, Ad Family and Khaligraph Jones just to name but a few and constantly continue to fill up his catalog. Atwal is young, talented and versatile music producer who can ideally produce any genre of music with such ease that can make you feel as if music producing is a piece of cake, well it's not easy to produce music even if you are conversant with Fruity Loops.
Ricco Beatz is one talented music producer known for producing hip hop beats and trap music. He is known for producing Khaligraph Jones' hit single 'Mazishi' which went viral that made Diamond Platnumz and the Wasafi Classic Baby crew party to it.
Bruce Odhiambo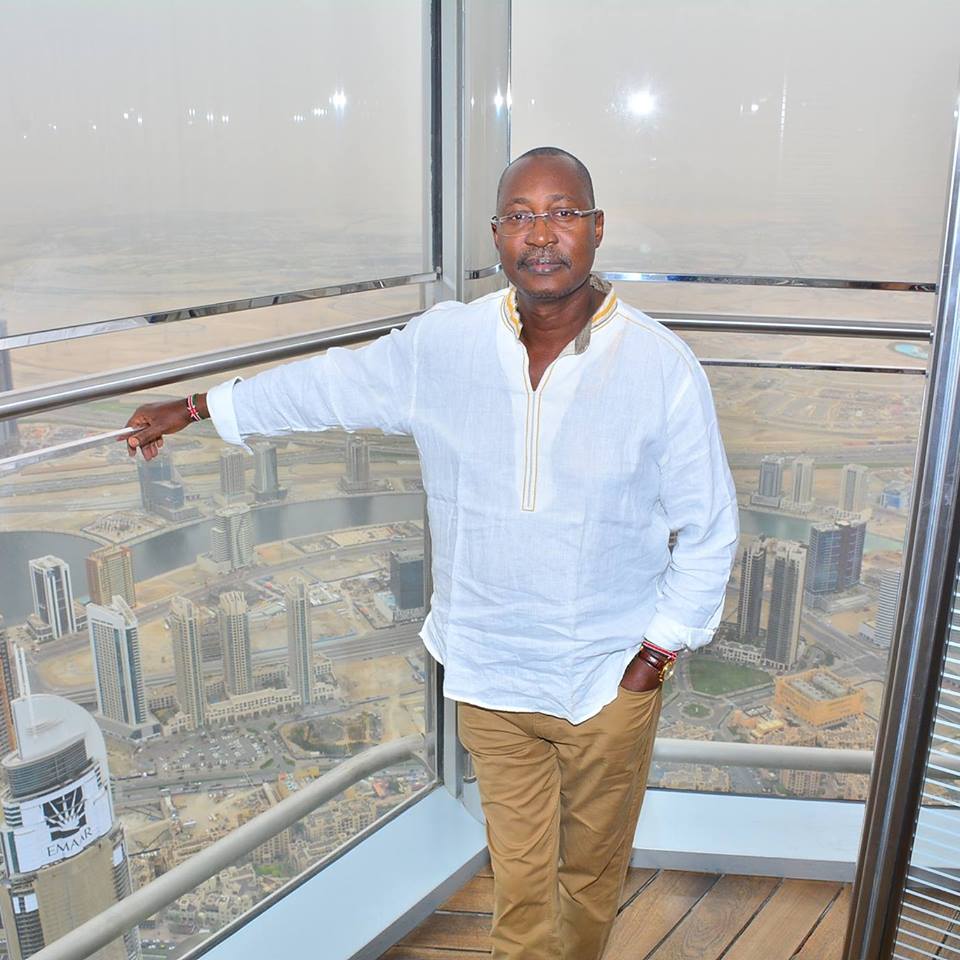 Bruce Odhiambo has been in the game for a while and he knows his way around the music business and he is the don of music producers in the country, He is believed to have produced the single for Diamond Platnumz's single with American Ne-Yo and Willy Paul's single with Jamaican Alaine. He even has the best state of the art studio in the country hands down. If Bruce Odhiambo produces your single, it is bound to be a hit, and of the highest quality. He is the most sort after music producer by international musicians from all walks of life.
Dillie is one music producer who has been in the game for a while now and he once produced the hit records like 'Dumbala' by Jay A and 'Vile Inafaa' by Octopizzo and Muthoni the Drummer Queen, 125 and Red Acapella's 'Taabu'. His latest work is 'Sema' and 'Nawapenda Wote' by BC(Bobby Mapesa and Calvo Mistari).  Dillie is surely here to stay and continue to produce hit singles.
Real name Kevin Omondi is one music producer who is associated in 3D music if not the only one. He used to work as a sound engineer at Sub-Sahara records before he started his pwn record stable, Provoke Music way back in 2013. Provoke is a degree holder in Sound engineering and Music Technology. He also won a Kisima award in 2011. He has worked with artistes like Wangechi, Rabbit, Nonini, Xtatic, Bamzigi, Cannibal, Mumbi and others. He is the go-to producer for the Kaka Empire artistes.
Robert Kamanzi aka R Kay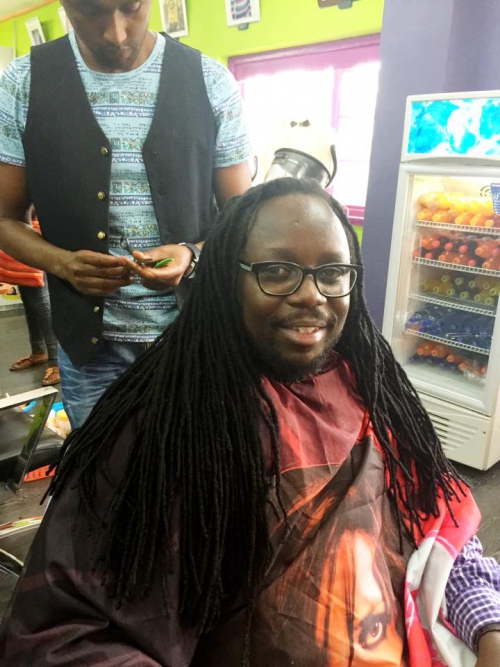 This is a legendary beat maker. R-kay has been producing music for more than 15 year now. He moved to Nairobi in 1998 from Burundi. In 1999, he got a job at Nextlevel productions where he learned his craft. In 2000, he released his album 'Solutions'. R-kay has since worked with major stables like Homeboyz, Ketebul and Soundmind. He has produced major hits such as Nameless' 'Nasinzia' and 'Sunshine', Ambassada's ' Watoto inkane', Jemimah Thiong'o's 'Akisema atakubariki', Esther Wahome's 'Kuna dawa', Bahati's 'Mama' and even Sauti sol's 'Gentleman'.
Being one of the most sought-after producers in the region he has worked with the best of the best. His list of artists that he has worked with include Bobby Wine, Blue 3, Kidum, Lady Jay Dee, Ray C, Professor Jay, Massamba, Shanel, Jimmy Gait, Oliver Mtikudzi, Mercy Masika, Roughtone, Suzanna Owiyo, Mwana FA, Deux Vultures, Sanaipei Tande, Iddi Achieng, Prezzo and Mr Lenny, Redsan just to name a few with having produced more than 70 albums with hundreds of single records.
His productions have won every award in the region such as Channel O (SA), Kisima Awards (KE), Kilimanjaro Awards (TZ), PAM Awards (UG), CHAT Awards (KE) and MTV MAMA Awards (AFRICA). The first Kenyan artist to ever win an MTV Award at the MAMAs 2008 (the biggest award in Africa) was singer Wahu for the love song 'Sweet Love' produced by R Kay. The next year R Kay's name appeared on the biggest African Music Award again as Nameless won Best Male Artist at the MTV MAMAs 2009 for the R Kay produced song 'Sunshine' featuring songstress Habida. R Kay is the music director at the popular Tusker Project Fame.
Philo as most people know him is a degree holder in Information  Systems and Technology from USIU. After breaking from Ogopa, Philo went ahead and formed Mainswitch in 2012.
Philo had been working with Ogopa for a very long time and is the brains behind a lot of hits back there. Nevertheless, his great soundwork is still rocking the ears of music fans. An incredible number of artistes love working with him. He has recently worked with Jaguar, Vivian, Janet Atieno, G-kon, Kidis, MOG, Daddy Owen, Papa Dennis, Big Pin…the list is endless.
Eric Musyoka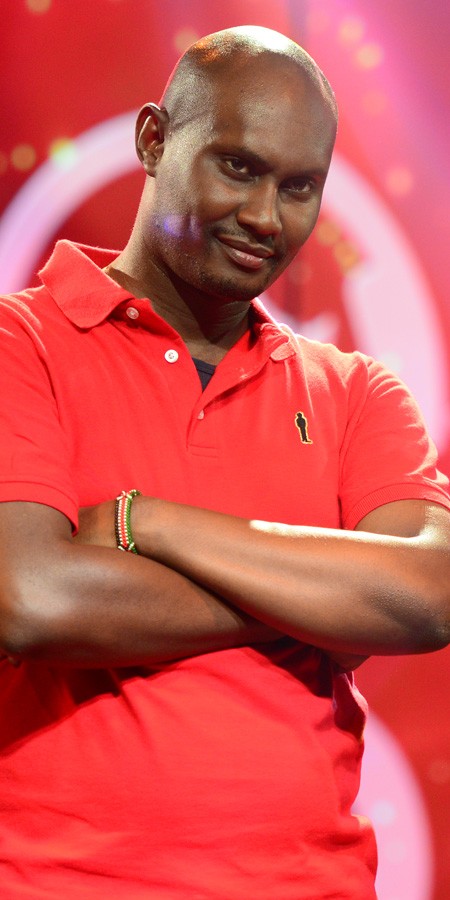 He was previously working with Homeboyz Records before forming Decimal Records in April 2008. He won a Kisima award in 2006. The laid back producer has worked with artistes like Nameless, Nonini, Just a band, Juliani, P-unit, Bamboo, Wyre, Chris Adwar among many others. Musyoka has also produced soundtracks for Citizen TV's Sakata Dance Battle.
Patrick Mbaru alias Saint P is not only a music producer but also a film maker and Architect who started his career way back in 2007. He left architecture to persue his passion in music production. He has worked with numerous artistes with Bahati being one of them.
After clearing high school at Kakamega high, Ulopa flew to US and joined Andrew Crowford Media School to study Film. However, due to job opportunities, he chose to jet back to Kenya and joined Kenyatta University studing Bachelor of Music. Meanwhile he was working at Samawati studios, his uncle's studio. Tim Rimbui mentored him in sound engineering and in January 2005 he started his own stable, Ulopa Ngoma.
He did Wakimbizi's album 'Usife Moyo' and Kayamba Africa's  Simba album. Wyre also partly worked with him in his Ten Years Wiser album. He then worked with Klepto in the album 'Now is the Time'. The songs he produced received a lot of airplay making him famous. Ulopa dropped his own album 'Cheza nami' being a singer himself.
This is the only Kenyan music producer who is based in America and he is the man responsible for Nyashinki's come back single 'Now You Know' which made a statement in the music industry after taking a ten years hiatus. Beat Ya Keggah has also worked with Collo, Jimwat, Das, Didge and Nonini.
Polycarp Otieno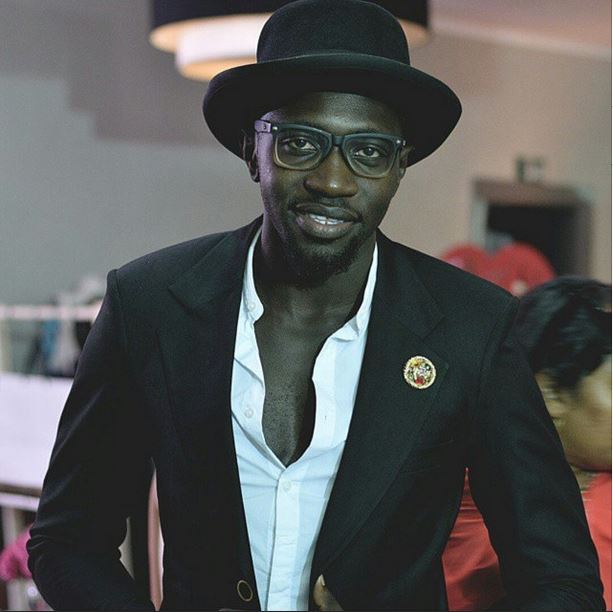 Apart from being a part of Sauti Sol as a guitarist, Polycarp is also a bonafide music producer in the music industry having produced numerous songs for Suzanna Owiyo, Lady Jay Dee and Dela.
Maich Blaq is one multi talented music producer who is also a rapper that has been in the game for a while now. The talented act can produce, rap and also master his music like American rapper Russ. He has produced for notable musicians like Proff, Lyrical Assasins, Choku and the then Private Wing duo now Opips and Jardel.
Motif on the Beat
Motif on the Beat is the producer who arguably came up with Khaligraph Jones by producing most of his songs from 2015 and making them instant hits one after the other. The producer can produce hip hop tracks and tap beats without breaking a sweat and make them an instant hit by finding the right rapper to spit on.
Clement "clemmo " Rapudo
Everybody who is on his twenties and early thirties today pretty much can resonate with the Clemmo catch phrase and knows who the producer is. Thanks to Jua Cali, Nonini, Jimwat, Pili Pili and all of the Calif Records artistes, Clemmo's name was forever immortalized through Kenyan music. He played a part of the 'Genge' genre in Kenya which has been championed by Jua Cali and Nonini for years today.
Tim "Timwork" Rimbui
Mr Ennovator himself deserves no introduction thus far, thanks to DNG way back when he was still saved, we came to know Tim Rimbui aka Timwork who has worked with numerous talented artistes like Khaligraph Jones, Phy, King Kaka, Wangechi just to name but a few. Timwork is one talented producer that his music will live forever.
Super producer, super deejay, super emcee is and maybe still is Maddtraxx who is a bonafide living example of a multi-talent artiste. Maddy can rap, he can deejay(he is a part of the Code Red Dj stable alongside his brother Dj Stylez) and he is also a talented music producer so he is a true musician. Maddtraxx has worked with numerous artistes in the game.
It is safe to say that Naiboi formerly Rapdamu has changed the game for the better if you ask me. He is one talented musician that can fuse and feel comfortable in all genres. Apart from being a musician, he is a talented music producer with a record label called Pacho Entertainment that has worked with the best artistes in the game today in Kenya and also worked with Ghanaian Fuse ODG