photos of 18 Kenyan ladies with killer bodies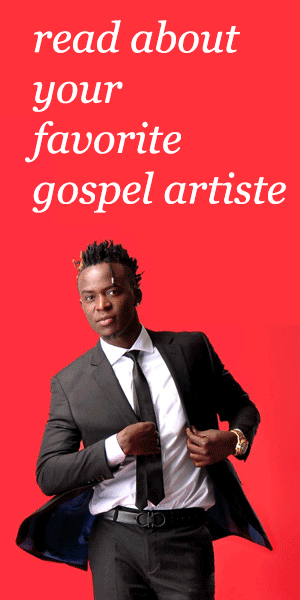 Kenya is known for being somewhat the hub of beautiful thick women. There might be some truth to that but we also have some petite ones that deserves honorable mentions as well. Here are the ladies with a banging body
Vera Sidika
Everybody knows and loves her while some not very much. Vera Sidika enjoys a love hate relationship with her fans and when you cross, you will know who she is better yet the whole world will know who you are. Even though she had slight enhancements on her body, she still has a banging body that might make any man wince in admiration I tell you. These are her three best photos.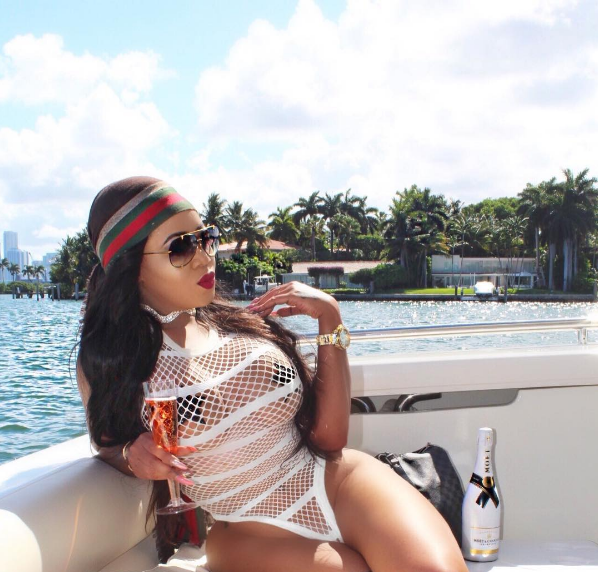 Huddah Monroe
Sworn enemy of Vera Sidika is none other than the boss lady herself, Huddah Monroe, she is petite in size with a thunderous bum which makes everyone adore her. She might have started from all the way down in the dingy shanties in Huruma to become who she is today but nothing is stopping her to be the woman she is today. Her beauty and body something a man could literally kill for and recently she opened about settling down with a suitable man, how lucky will that man be I wonder. check her photos below.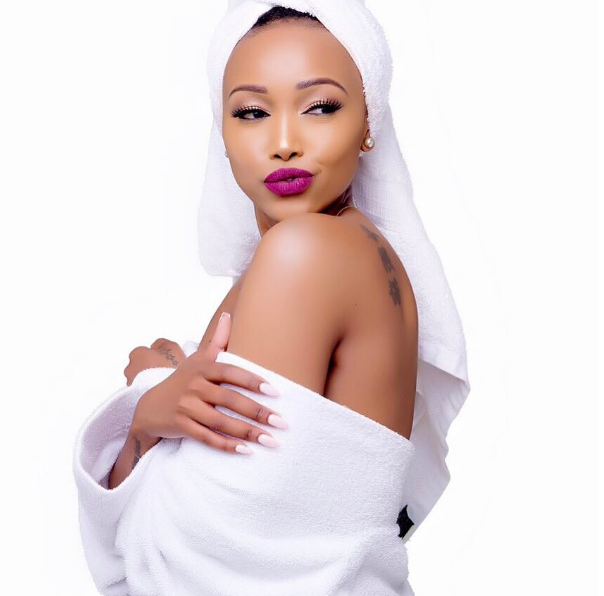 Corazon Kwamboka
Corazon Kwamboka is not your typical girl next door or just a mere socialite but she is a well educated lass having admitted to the bar as an Advocate of the High Court of Kenya she is as beautiful as her amazing brain. Am sure without a shadow of doubt that many men – both young and old- has fapped over her photos, I mean her curves are amazing and her body is something out of an artist's pen. Her smile, check. Her body, check. Her mind, check. What else do you want, she is the whole package and oh! she is a loyal woman too currently enjoying her sweet time rather vacation with her Italian beau, what could go wrong in her life I wonder.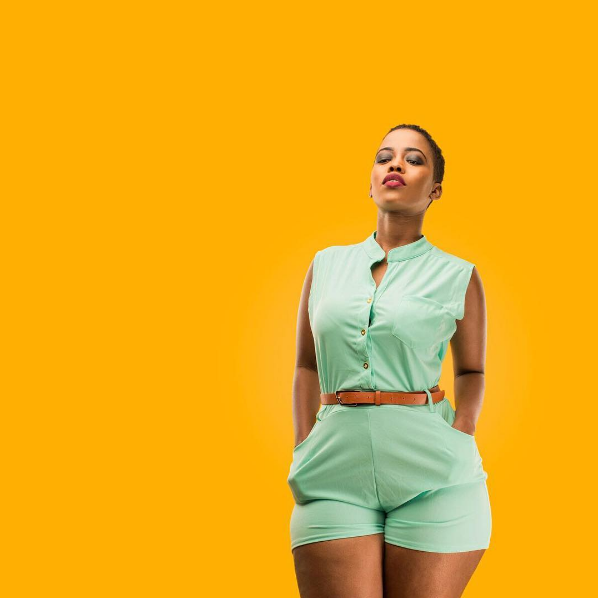 Sosuun
She is a rapper, a mother and beautiful soul to ever grace the mic. A wife to yet another Kenyan Ghipuka genre artiste, Kenrazy, Sosuun is a beautiful woman who has a petite yet beautiful body that Kenrazy is luck to have her and he even knows that. This beauty is a ride or die chick and you know how hard it is to have those today.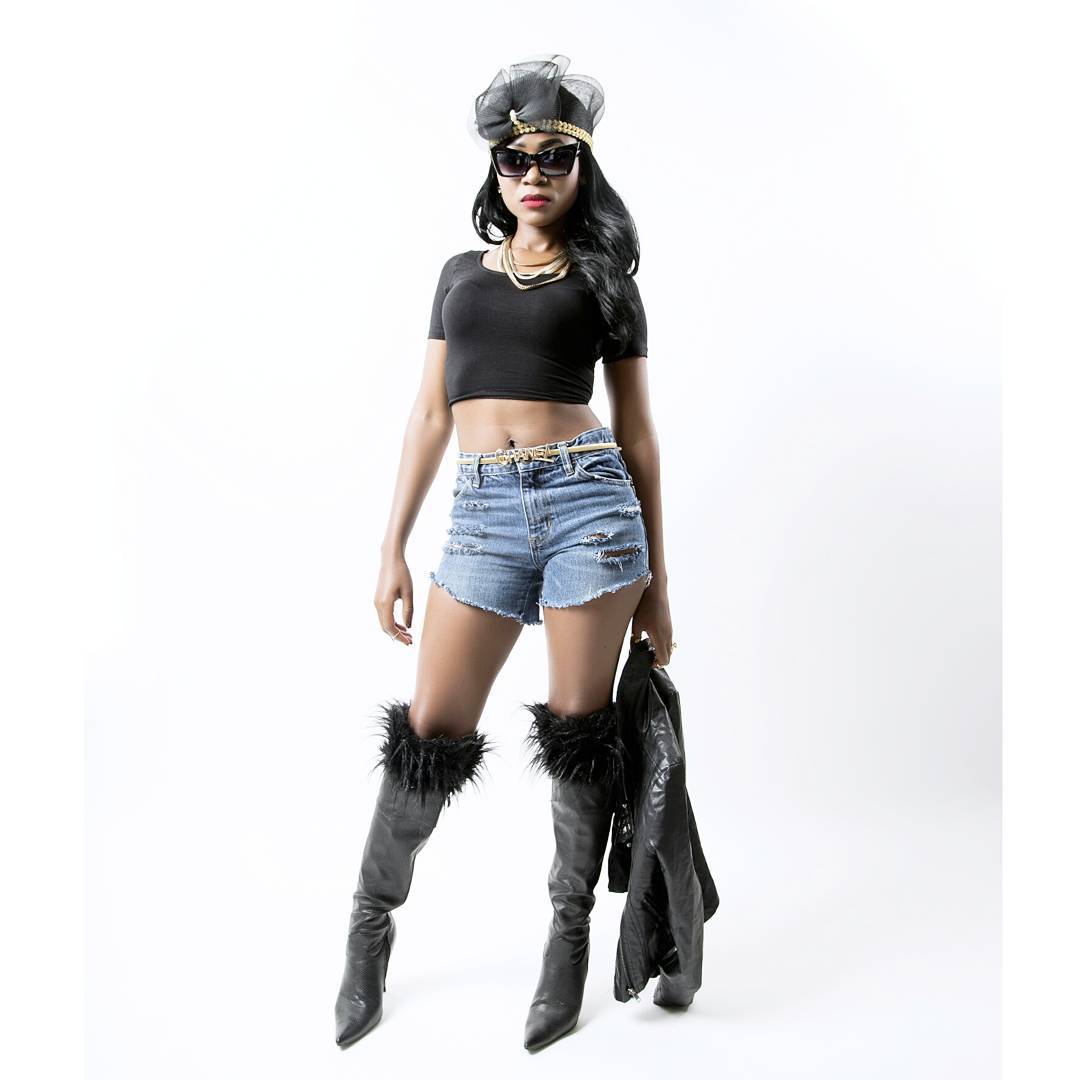 Avril
Don't get me started on Avril, she has had a perfect body since I knew her and it is surprising she has managed to maintained it after these years. Avril is the epitome of a perfect killer body that makes this list perfect, just perfect.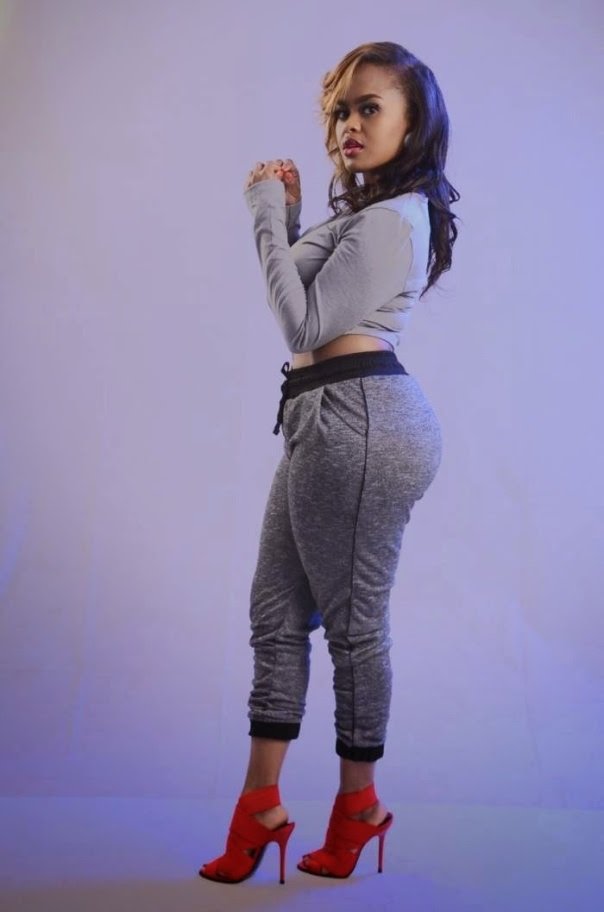 Risper Faith
O boy! Risper Faith's curves speaks for themselves even before someone else does and her fiancee is happy every day for waking up next to this African beauty that looks good in everything that she wears. I mean Risper Faith can look good in a casual look, in sneakers, in a dress and stilettos and still slay. Risper Faith is blessed with a banging killer body I tell you and you have to see her up close and personal to believe that indeed she is real. She's too perfect to be real. If you won't be stunned when you meet her, then you ain't human.
Trisha Khalid
Trisha is all natural and she has that natural light complexion, no toa tint manenos, all natural and she has maintained everything she was given by her mama to date without any enhancements and looks good too.
Lucy Dodic
You can call her Lucy Wambui Dodic Mwangi or simply Lucy Dodic and no tribalism, she has thighs for a Luo or Luhya for a Kikuyu chick. She has curves for days I tell you. I can't keep my eyes from her photos. She's a keeper if she chooses you to be her lifetime partner I tell you. Please choose me Lucy!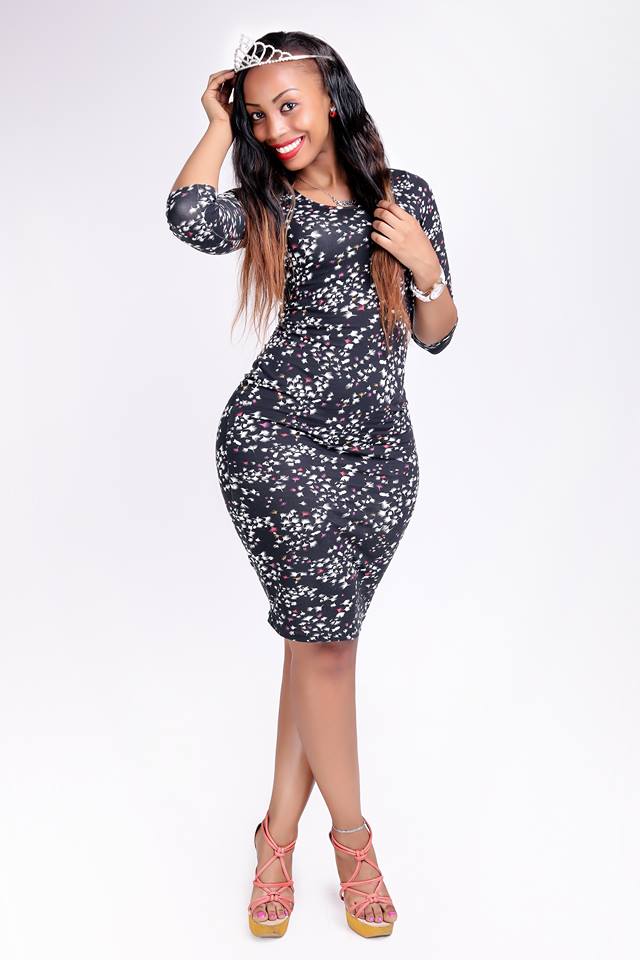 Judy Anyango
Imagine with that perfect body with a big nyash behind her, Judy Anyango, the Luo chick with the humongous bum enrolled to the gym to make her body in shape than ever before. Judy Anyango's body is astounding.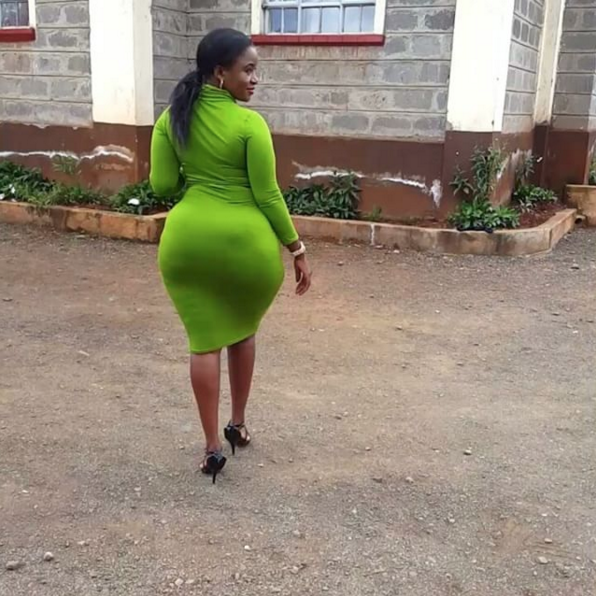 Rosina Sharon
Rosina Sharon has a banging body to die, not most people know her but they ought to because she is a goddess on her way up to the next Kenyan idol.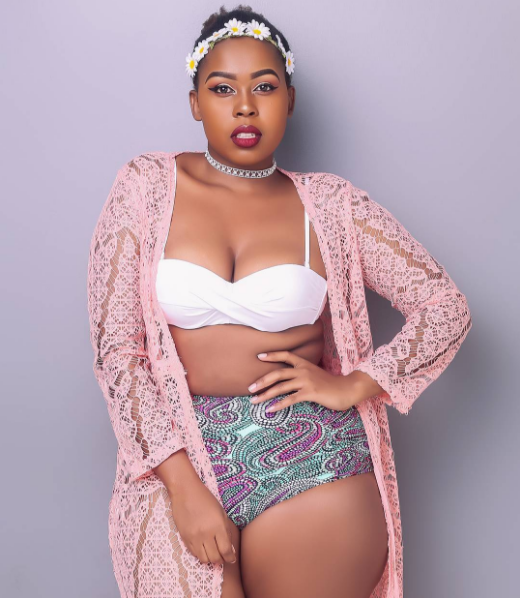 Notiflow
Notiflow does not require any introduction whatsoever, she is fierce, petite, rapper, model and now a reality TV actress. She has broke the internet with her sumptuous photos once or twice or thrice and still don't care about your opinion whatsoever, she does her and her alone damned what others think about her. With a body like her's, who can blame her if she flaunts it though.
Sharon Mundia
Too bad for fisi men that she got hitched and now a mother and too well for her and her hubby for finding a soulmate in each other. Sharon Mundia is a darling to many due to her alluring lovely photos that will ahve you scroll down on the gram one picture after the other. Though, she is now a mother, her body is perfect still.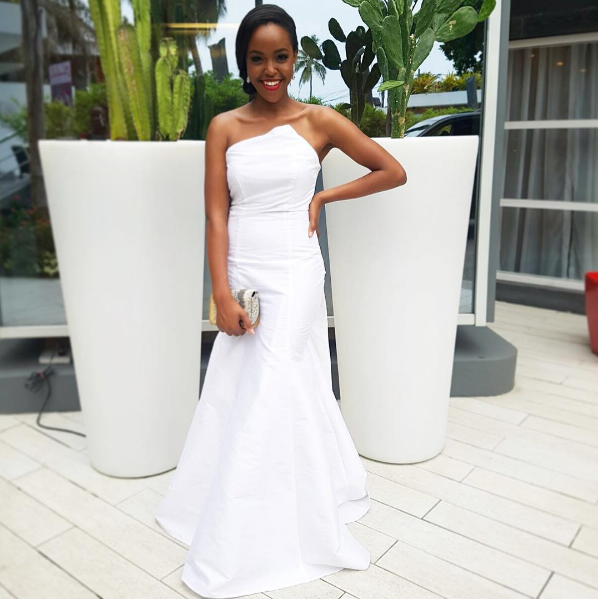 Cate Rira
She just might be the prettiest and lively radio host in Kenya today, Cate Rira is one woman who is always lively no matter the situation, she's team positive no matter what and that might be the secret of her keeping her body in shape. Her body is banging and looks like that of a famous Hollywood actress where she might just belong[sic]
Cream Rose
Cream Rose or Creamy Rose is the new socialite in town and with a body like her's she is indeed about to blow the industry no doubt. With that body and the bright future behind, nothing is stopping her.
Grace Msalame
Grace Msalame has that perfect African body and knows how to maintain it and it won't be justice to Kenyan women if we didn't have her on this list. I just love her aura and amazing body I tell you.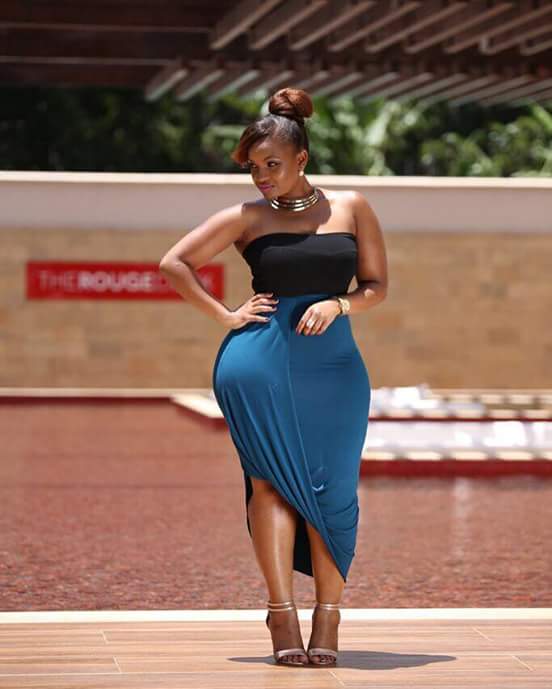 Soila Cole
Soila Cole might be petite but boy O boy she's pretty and has a gorgeous smile. The beautiful petite socialite is synonymous to beautiful in so many ways, she has managed to maintain her cute, perfect little body that I have began to admire her. She is just perfect.
Tjey
Tjey Curvybae or simply Tjey took the internet by storm when she started to share her photos online especially on the gram. Tjey has a humongous natural booty that will make you say Amen when you see it up close and personal and takes time to flaunt  whenever she gets the chance. Her body is positively propositional so you never her waist is slim and just right on where it matters.
Linda Bakhita
Linda Bakhita is not a petite lady nor curvy but she's there in the middle so you know she's just perfect. Let her photos speak for her rather than my words.