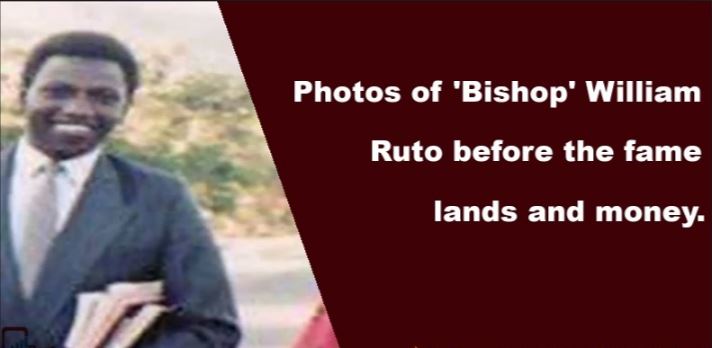 8 Photos of 'Bishop' DP William Ruto before the fame,power and money that will make you say,'Jesus is Lord'!
From selling chicken by a railway line to Kenya's second most powerful man, DP William Ruto is perhaps the only senior politician who started from the bottom.
DP Ruto's political career started in 1992 when he joined other budding politicians to rally support for retired President Daniel Toroitich Arap Moi in a movement dubbed 'Youth for KANU'.
Unlike President Uhuru Kenyatta and Cord Leader Raila Odinga who inherited political dynasties, DP William Ruto came from a poor family and he had to struggle to forge his path into the political circles, he didn't have a political godfather nor money to bankroll his political ambitions.
But before he started his political career, DP William Ruto did all sort of dirty jobs just to make ends meet. He sold chicken and eggs by a railway line in Eldoret, and he was also a preacher.
Many have asked why DP William Ruto 'ditched' spreading the gospel for politics but Ruto has always maintained he is still a very religious man despite being linked to numerous scandals eg. Maize scandal, land grabbing, 2007/2008 post election violence etc.
These are some of the photos before the fame,power and money: