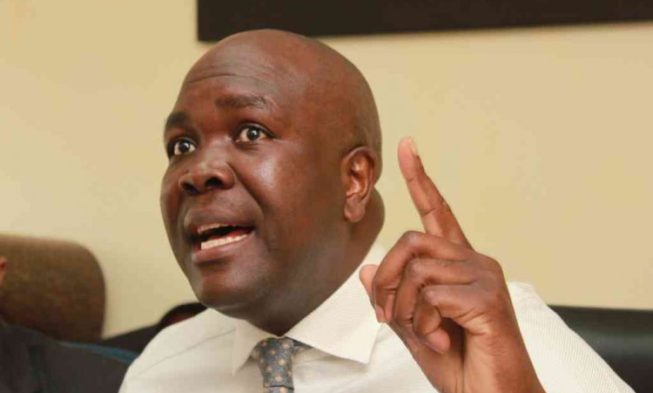 The list of the prominent people who have married Kikuyu women
I like the idea that people gets to intermarry without any regard to tribe or ethnic background. Kikuyu is the most sort after tribe in Kenya where many men usually love and prefer to marry from, from Luo, Luhya, Kamba and even Maasai men usually enjoy our fellow Kikuyu women.
I must agree with many Kenyans that not all but most of the Kikuyu women don't know how to cook but what I can tell you for free is, when you marry a Kikuyu lady, there's a high chance you will get rich and you will never go broke because they are usually hardworking and have a way to know how to budget and invest your money.
Tell me one man who is broke from dating but most importantly from a marriage with Kikuyu women. They always have your back when it's all said and done and the best part of them all is that they will always help you when you are in need of cash.
That being said, these are the prominent Kenyans who have married Kikuyu women.

Jacob Juma
Jacob Juma was known by pretty much everybody in Kenya and he still is known and respected by most of Kenyans for his fight against corruption in Kenya and going head to head with the most feared and powerful Kenyans. Though his death still is an enigma, he will forever be in Kenyans heart. The successful businessman was married to his wife Miriam Wairimu since 1995.
Moses Wetangula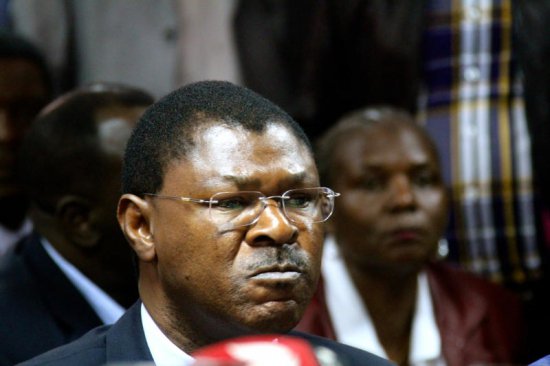 Moses Wetangula was formerly married to his first wife Phyllis Wetangula but he went on ahead to marry his second wife called Ann Wacheke Ngugi Wetangula and it is reported that they are cordial and currently living in a happily and loving each other more every single say
Fidel Odinga(may God rest his soul in eternal peace) who was the son of the former prime minister Raila Odinga was once married to a beautiful Kikuyu woman called Veronica Wanjitu but later on divorced in 2011 for reasons that we don't know and went on ahead to marry Gatachew Bekele in 2012
Machakos Governor Alfred Mutua is married to his second beautiful, Kikuyu wife Lilian Ng'ang'a but was previously married to one Josephine Thitu Maundu. It is not known what happened between him and his first wife that led to their separation though she is living perfectly, stress-free with their three children in Australia.
It seems that the Odinga's are really into Kikuyu ladies and it is evident after Raila Odinga's son Raila Odinga Jr married Yvonne Wambui Kibukosya who is the daughter to famous parents Gido Kibukosya and Suzanne Kibukosya(now Suzanne Gachukia) who are into the music industry. The couple has two adorable daughters together
James Orengo who is the current senator for Siaya County is married to Betty Kaari Murungi who is the sister to yet another political figure Kiraitu Murungi. Both Orengo and his wife Betty are lawyers by profession.
Daddy Owen real name Owen Mwatia has been dating his lover Faridah Wambui for four years prior to marrying her in April 2016. Like I said, Kikuyu women will have your back even if you don't have anything as they will bring the best out of you just like Faridah did to Daddy Owen.
S.M. Otieno
Silvano Melea Otieno who was popularly known as S.M Otieno was a criminal revered lawyer in Nairobi and his death which took place in 20th December 1986 brought a significant legal controversy regarding the tension between customary and common law in Kenya.
The lawyer was married to Virginia Wambui who most of you must remember her by just Wambui Otieno who came back to the public eye once again after marrying Peter Mbugua in 2003 and later changed her name to Virginia Wambui Otieno Mbugua
Just like his brother Daddy Owen, Roughtone born Roy Smith Mwatia married his long term sweetheart Susan Njoki who is popularly known as Krystal. The couple got married in July 2014 and has two children together
Nyachae Simeon
Grace Wamuyu is one of the most visible Nyachae's several wives. They met after she was hired by Mzee Kenyatta's secretary at State House after graduating from Government Secretarial College in 1969. They have four children together with their well-known daughter, Wanjiku Nyachae who is the direct at Credit Bank  left the government in 1980 to run the Sansora Group