Check out Khaligraph Jones' new range rover
It's called starting a new year with a bang and that's what Khaligraph 'Papa Jones' Jones is currently doing right now as he flossed his new luxury machine days after fellow rapper Prezzo unleashed his beast, a 2008 Chrysler Crossfire.
Stay scheming, January 8th new Music dropping … Khaligraph Jones said
Now read: Prezzo's new ride will make you respeck him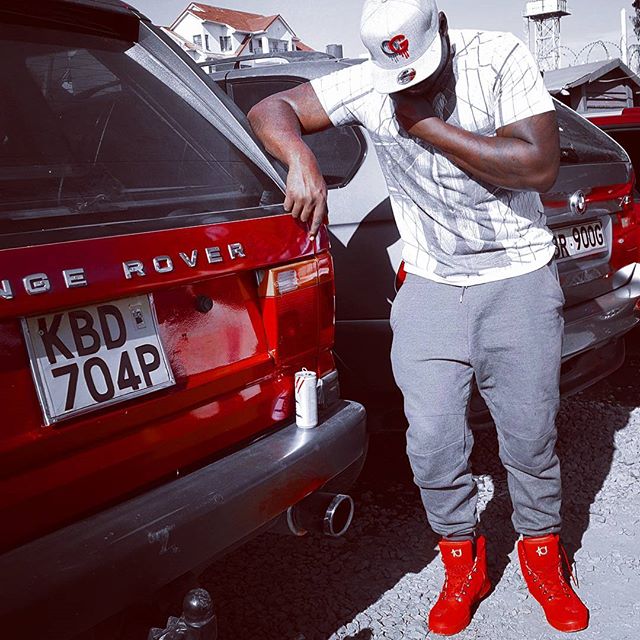 Khaligraph Jones posed with the red Range Rover while promising new music come January 8th 2017. You better watch out this space this year since Papa Jones has started it at a very high note I tell you.