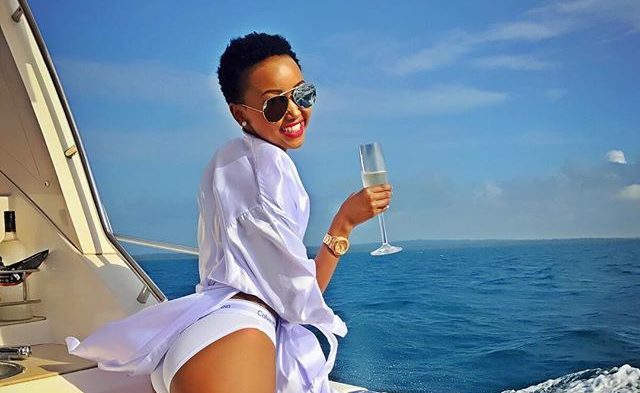 there's no other bosslady but Huddah Monroe
When you are busy wallowing in self pity and how broke you are or how much in debt you are walking in the new year, Huddah Monroe is busy living life to the fullest in a private yacht.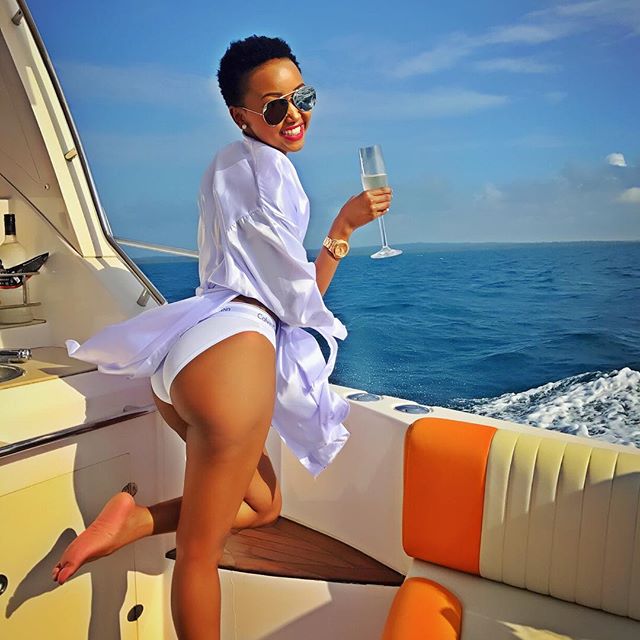 Hate her or love her, Huddah Monroe will always be the bosslady of all these ladies out here and the mistress of all trades thus far. She seems not to care about everything else but herself, winning and more winnings and that's what she is doing as she is currently enjoying herself in undisclosed location in a yacht.
This is the view of the bosslady right now, lanes y'all, lanes
She even twerks on the Yacht I tell you, she's really living life, watch the video below