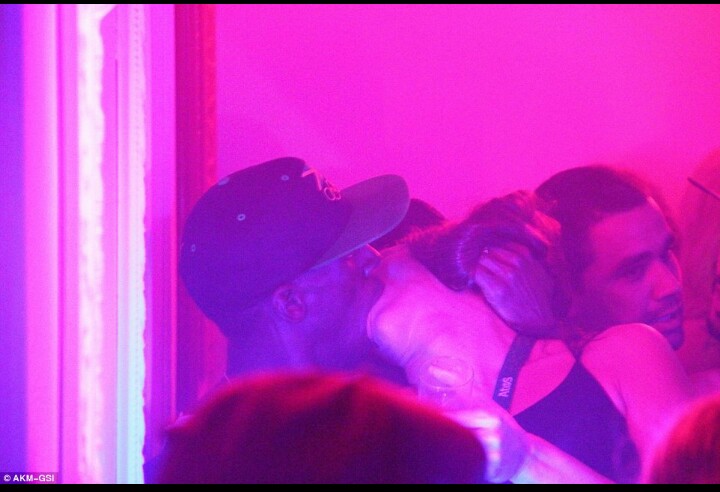 Fresh Photos Of Usain Bolt DEEPLY Kissing And Caressing A Random Girl At A Club In Rio Shakes The World (Photos)
Usain Bolt made headlines across the globe after photos of his romantic escapade with a 20-year Jady Duarte leaked online.
Apparently Bolt's testosterones were also on the run after he won his third gold medal in men's 4x100m relay.
The celebrated Jamaican sprinter was on a flirting spree on Sunday night that he was celebrating his 30th birthday.
Before the world's fastest man ended up in bed with Jady Duarte, he was deeply kissing and caressing a random girl he met at a club in Rio.
Photos of bolt smooching in the club caused a buzz on internet. See the photos via courtesy below: